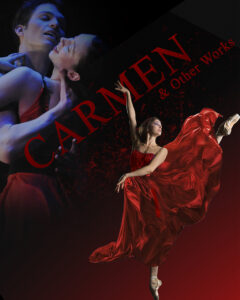 Ballet Victoria presents a new work by Philippe A. Jacques. Set to Gjeilo's Sunrise Mass, it explores mankind's resilience and heroics when facing misfortune. With Bizet's iconic score, Carmen recounts the dramatic tale of freedom and passion in a one-act ballet. Carmen explores love and adversity through visceral choreography, creating an emotionally compelling production.
History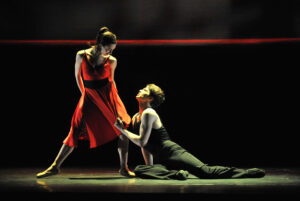 Originally an Opera by Georges Bizet, Carmen is one of the most performed and recognized operas globally. The popular one-act ballet was created in 1967 by Cuban dancer Alberto Alonso. Danced first by the famous Maya Plisetskaya for the Bolshoi Ballet, it is an entertaining ballet with audacious harmonies and irresistible melodies. Alonso's production was banned in the soviet at the time as it was deemed disrespectful to Bizet's work. Eventually, Schedrin's music became widely accepted which aided in the ballet's success. Carmen continues to remain popular and is considered to be the most frequently performed ballet based on Bizet's opera.
Music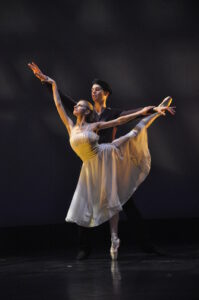 Carmen is world-renowned for its exciting score that has become recognizable in popular culture. The original score, composed by frenchman Georges Bizet, was made for the opera of the same name. The opera remains very popular but the music has been adapted for the ballet. Alberto Alonso's Carmen features composer Rodion Schedrin who sets Bizet's original music with many unexpected rhythmic changes and subtle twists. Bizet's score was made for the opera featuring the singers while Schendrin's composition uses more percussion and staccato (notes performed sharply) to create dynamics in place of the vocals. Carmen continues to be an acclaimed piece for the arts from the orchestra, the operatic vocals, to the captivating storytelling in the ballet.
Ticket info