Ballet Victoria brings back a holiday classic with a twist. Set to Tchaikovsky's timeless Nutcracker score, The Gift follows Clara's adventures as she dances with a dragon, enchanted dolls, and the Sugar Plum Fairy in a world of fantasy and magic. Let your imagination run wild in this festive program sure to enchant the whole family.
History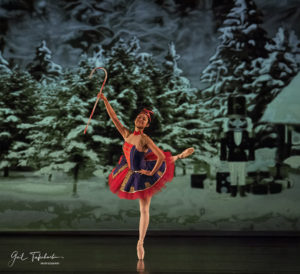 The Nutcracker dates back to 1892 at the Mariinksy theatre in Saint Petersburg. Originally choreographed by Marius Petipa and Lev Ivanov, with Pyotr Ilyich Tchaikovsky's Nutcracker score, it has become a world-renowned holiday classic. The traditional ballet takes a trip to the 'Land of Sweets' where each sweet is represented by a different country around the world. The Nutcracker is still being performed seasonally by many ballet companies and continues to adapt to the modern world.
The Composer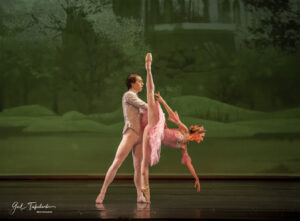 Pyotr Ilyich Tchaikovsky is one of the most popular Russian composers of all time. His work includes 7 symphonies, 11 operas, 3 ballets, 5 suites, and much more. In the ballet world, he is recognized famously for his music composition of Swan Lake, The Sleeping Beauty, and The Nutcracker. Tchaikovsky's work is celebrated all over the world and has been used in movie adaptations and other works of art. His Nutcracker Suite has become a staple for the holidays and continues to be played by orchestras around the world.
Tchaikovsky introduces a new musical instrument that hadn't been heard in Russia prior to The Nutcracker– the celesta. In "The Dance of the Sugar Plum Fairy," the famous tinkling, crystalline sound is performed by the celesta.
Ticket info