The Little Prince and New Works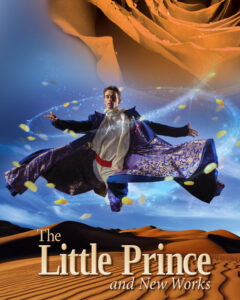 New creations that explore humanity in all its forms. Quanz's Wistful to Rachmaninov's classic "Vocalise" shows how love is eternal even as we grow apart. "Polovtsian Dances" to Borodin's "Prince Igor" expresses the intensity and power of rival groups. Finally, follow the journey of The Little Prince as he travels through the universe and tells tales of his planet and the wonderful, mysterious, and enlightening people he meets along the way.
History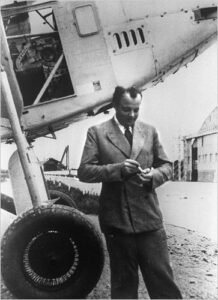 Antoine de Saint-Exupéry first published his novella The Little Prince in 1943 in New York. Since then it has transformed into a world-wide phenomenon. Today it is one of the most widely published pieces of work, having been translated into 361 languages. The philosophical and whimsical story of The Little Prince has been adapted into a variety of mediums including film, theatre, circus and dance. There are even amusement parks and museums that celebrate the timeless book! The story of The Little Prince and the lessons held within its pages continues to enchant audiences worldwide and reminds us that "what is essential is invisible to the eye."
About the author
Antoine de Saint-Exupéry was a french writer, poet and aviator. On December 30 1935, Saint-Exupéry and his mechanic-navigator André Prevot crashed in the Libyan desert. Both men survived after suffering from severe dehydration. It is thought that this experience largely influenced Saint-Exupéry's writing. Following France's Armistice with Germany in 1940, Saint-Exupéry moved to the United states. It was there that he wrote some of his most famous works including The Little Prince. Saint-Exupéry left the united states in 1943 to fly with the Free French Air Force in North Africa. On July 31 1944 he disappeared over the Mediterranean sea during what is believed to be a reconnaissance mission.
The Characters of the Little Prince
Ticket info