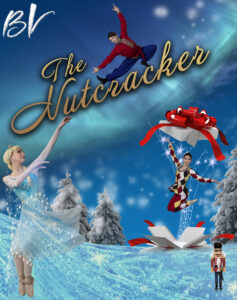 In accordance with the extension of province restrictions, performances of The Nutcracker have been cancelled. More information will be provided soon.
Ballet Victoria's Nutcracker is a 21st century updated family tradition with everything you expect from a ballet production. An original Christmas tale danced to the timeless score of the Nutcracker with humorous pantomime, beautiful costumes, magic and as always, surprises for the whole family. The score drives the imaginative choreography for the company dancers. This year, the work has been adapted to a reduced cast which unfortunately will not include local children as before. However, we invite you to still come and enjoy the magic a timeless tale guaranteed to warm your heart and spread holiday cheer. Watch the story come alive and enthral the whole family!
Synopsis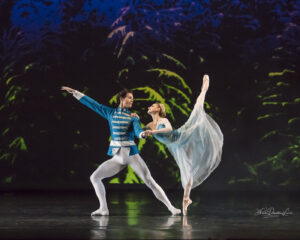 The story begins when midnight strikes and Clara is suddenly been overwhelmed by the chaos of the magic hour, all the toys have come to life in her living room! A myriad of fantastic characters is dancing around the room: Spanish, Russian, Columbine and Harlequin dolls, an Arabian princess, a white dragon and more. Clara is terrified and when her uncle Dross joins her to help, even his magic seems powerless. Frantic, he summons the Nutcracker and the Snow Princess to bring back some peace.
Clara must now conquer her fear of the unknown and dance with all the fabulous characters. She must then thank them each with a rose so they transform back into toys and everything goes back to normal.
When all is quiet again, the Dewdrop fairy and her Cavalier offer a dance celebration with the roses, followed by the Sugar Plum Fairy and the Prince grand pas de deux.
Christmas night is quiet again and all dream about presents and the wonderful times shared with family and friends.
Ballet Victoria, now in its 18th season, is an innovative company dedicated to originality. Artistic Director, Paul Destrooper and his team of 12 professional dancers, perform at various venues throughout the Province, as well as the USA and Mexico. Ballet Victoria provides community and school outreach performances and collaborate with many of Victoria's professional arts organizations. The company has presented over 50 new works and adds to its growing repertoire each season.
History
The Composer
Ticket info