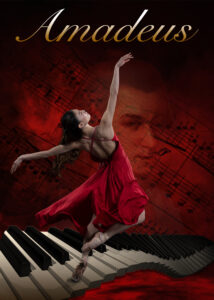 A passionate and poignant ballet about Mozart, his inspirations, his demons, and his music. Unique in musical history, Mozart wrote over 800 works, spanning virtually every genre of his time. Destrooper's music selections include rock and hip-hop interpretation of Amadeus' works, reflecting the innovation and timelessness of Mozart's work and more. Expect a spectacle!
Ticket info
TICKETS: Starting at $30.00.
On the RMTS website, subscription package seating is automatically assigned within a selected price category. If you desire specific seats, you must call the RMTS box office at 250-386-6121 to reserve.
VENUE: Royal Theatre, 805 Broughton Street
DATES:
Friday, March 17 at 7:30PM
Saturday, March 18 at 7:30PM
Sunday, March 19 at 2:00PM
More about Mozart