Ballet Victoria is fortunate to be able to perform to a variety of live music including professional orchestras, choirs, and rock bands. Artistic Director, Paul Destrooper, is constantly exploring new ways to use music to emulate and enhance the movement of the dancer.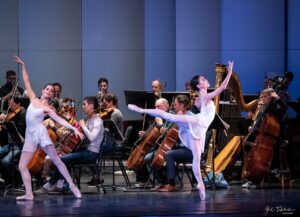 Ballet is most notably paired with live orchestras. Ballet Victoria's shows often feature
members of the Victoria Symphony. From the melodic windpipes, to the strong beat of percussion, live orchestral music adds an exciting element to ballet.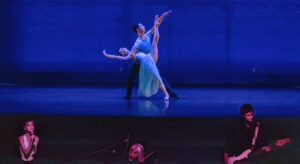 Rock music draws strong influences from jazz, blues, gospel, and folk. It is not often seen alongside classical ballet. Rock adds a new dynamic to the classical movement and shows how two seemingly opposites can blend and create a powerful piece. Most recently, BV has collaborated with Tal Bachman and his band for the 2019 Ballet Rocks shows.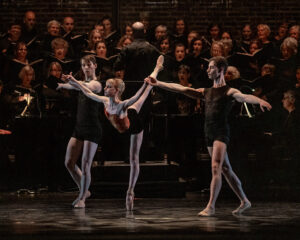 From cantatas to arias, Ballet Victoria incorporates live vocalists to enhance the storytelling and choreography of performances. The combination of baritones, tenor, alto and soprano voices add another layer of drama and artistry to Ballet Victoria's productions. Pieces range from classical repertoire to current popular music.