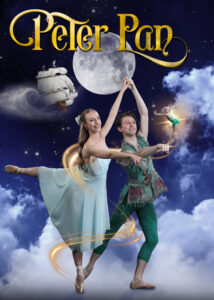 BV presents a contemporary twist on J. M. Barrie's classic tale of the fearless boy who refuses to grow up. Join the Darling family on their journey to Neverland, where they encounter mesmerizing mermaids, fanciful fairies, pillaging pirates, and much more! An adventure for the whole family.
Ticket info
TICKETS: Starting at $30.00.
On the RMTS website, subscription package seating is automatically assigned within a selected price category. If you desire specific seats, you must call the RMTS box office at 250-386-6121 to reserve.
VENUE: Royal Theatre, 805 Broughton Street
DATES:
Thursday, May 4 at 7:30PM
Friday, May 5 at 7:30PM
The History of Peter Pan