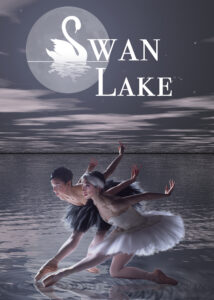 The epitome of classical ballet. A great love story. Tchaikovsky's scintillating music. Destrooper brings new complexity and choreography to this spellbinding ballet. Prince Siegfried's love with maiden-turned-white-swan Odette is tested by evil sorcerer Rothbart and his black-swan enchantress, Odile.
BUYER BEWARE
The RMTS is the only authorized seller for ballet Victoria performances at the Royal Theatre. Any other websites offering tickets for sale are resellers and they are not authorized to sell. If you purchase through a reseller you run the risk of the tickets being invalid, being sold in another currency and being charged above market value. Remember, if you buy from a reseller, the RMTS will not able to troubleshoot or assist you with ticketing issues as the RMTS did not sell the tickets.
Ticket info
TICKETS: Starting at $34.00.
On the RMTS website, subscription package seating is automatically assigned within a selected price category. If you desire specific seats, you must call the RMTS box office at 250-386-6121 to reserve.
VENUE: Royal Theatre, 805 Broughton Street
DATES:
Friday, May 17 at 7:30PM
Saturday, May 18 at 2:00PM