The Firebird and New Works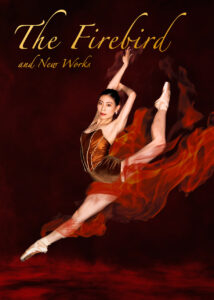 The Victoria Symphony and the Vox Humana choir join Ballet Victoria in a powerful celebration of music, song and dance. Ola Gjeilo's haunting Sunrise Mass and Vivaldi's uplifting Gloria drive new works. The Firebird, a new work inspired by the mythical creature's legend, takes flight with Stravinsky's spectacular score.
Music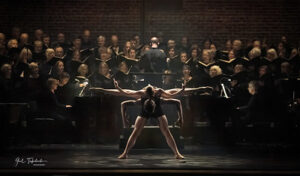 Ballet Victoria has chosen pieces of music for this program that incorporates a live choir for BV's innovative choreography. Sunrise Mass composed by Ola Gjeilo, becomes more complex with the multiple dimensions of Gjeilo's writing as it unfolds a spiritual journey for the audience. Vivaldi's Gloria is divided into 12 sections; each vary in scoring, style of setting, key, and emotional content. With its distinctive melodies and rhythms, Gloria has an immediate and universal appeal with its 'cantata mass' style of choral work. Ballet Victoria's selection of music for this program highlights beautiful choral works that are unique and deeply moving.
Ticket info