The Gift of the Nutcracker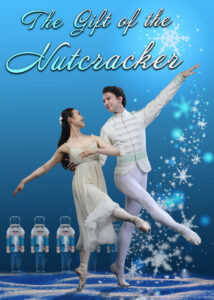 Victoria's own classic holiday ballet to Tchaikovsky's timeless Nutcracker score played by the Victoria Symphony. Follow Clara's adventures into a world of unexpected wonders, filled with colourful costumes, magic, humour, and dazzling dancing. Come and create enchanting memories with friends and family.
Ticket info
Info about this production
The Composer
Ticket info
TICKETS: Starting at $30.00.
On the RMTS website, subscription package seating is automatically assigned within a selected price category. If you desire specific seats, you must call the RMTS box office at 250-386-6121 to reserve.
VENUE: Royal Theatre, 805 Broughton Street
DATES:
Wednesday, December 28 at 7:30PM
Thursday, December 29 at 7:30PM
Friday, December 30 at 2:00PM
Info about this production
The Composer